News
Kohler Foundation Welcomes Laura Roenitz as New Executive Director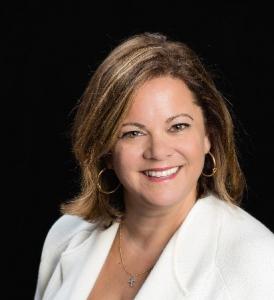 KOHLER FOUNDATION WELCOMES
LAURA ROENITZ
AS NEW EXECUTIVE DIRECTOR
September 9, 2019 - KOHLER, WIS. – Laura Roenitz joins Kohler Foundation as the new executive director, succeeding Christine Taylor who retired in July.
 Roenitz will manage the development and administration of the Kohler Foundation's many programs including the Distinguished Guest Series, grants, preservation initiatives, scholarships and the historic Waelderhaus. She will also administrate several Kohler Trusts, including the Kohler Trust for Arts and Education and the Kohler Trust for Preservation.
Natalie Black Kohler, President of Kohler Foundation stated "Laura Roenitz brings great enthusiasm and a solid business background to this position. We welcome her leadership as the Foundation continues to grow and evolve".
Roenitz is well known in the community having been the Executive Director of Safe Harbor for nine years. She brings to Kohler Foundation a long history of non-profit and business management, a commitment to the family services industry, involvement in community activities, a solid business background, and experience in marketing. Roenitz has held positions at Kohler Co., Jacobson Rost, Polarware, and Allsteel. She holds a Bachelor of Arts degree in Communications from St. Norbert College.
The Kohler Foundation was established in 1940 as a non-profit, private foundation dedicated to supporting arts, education, and charitable initiatives in the state of Wisconsin. In recent years, Kohler Foundation has gained international visibility for its work preserving artist-built environments throughout the U.S, including major art sites like St. EOM's Pasaquan in rural Georgia, the Garden of Eden in Lucas, Kansas, and currently, the MT Liggett site in Mullenville, Kansas. Kohler Foundation has preserved major art collections and made gifts of art to more than 300 museums and other non-profits.
###